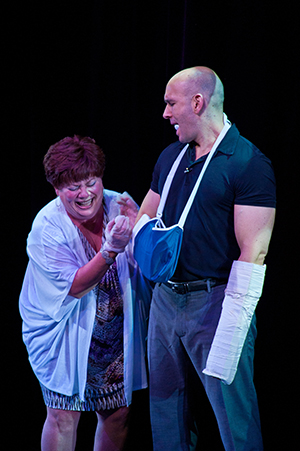 Founder/CEO/Producer/Entertainer
Jason Garfield has been producing events since 2004, eleven of which in Las Vegas, and several across the country and one in the U.K. Jason learned to juggle at age 11 in 1986 and quickly established himself as one of the best and most controversial jugglers of his time.
Disappointed with the opportunities for competitive jugglers, Jason formed the World Juggling Federation in 2003 and produced his first sport juggling convention at the Riviera Hotel in December of 2004 where he also produced seven sport juggling competition programs for ESPN.
10 years later Jason founded SkillCon, hosting 20+ unique skill events. Jason, the World Juggling Federation, the Moxie Games, and SkillCon return to Las Vegas in 2018 at the Rio All-Suite Hotel and Casino with several new and returning skill events.
Catch Jason's program "The Moxie Games" on ESPN2 or at www.moxie.games.
International Performer

Jason Garfield, President of the World Juggling Federation, presents his life's work in this 100% original, hilarious, and informative presentation emphasizing work ethic, tenacity, dedication and perspective. World championship juggling skills are executed in a meaningful and engaging demonstration of what it takes to be the best at anything.

Personal Trainer

Penn Jillette's Personal Trainer

Jason Garfield has been training beginners and elite athletes for decades. Now all of Jason's knowledge on exercise and nutrition has been immortalized in his book and series of videos entitled "JUGGLING HEALTH & FITNESS".